A new series from Alpha
The Telling Others series is a collection of Alpha guest interview-style stories from around the world. The stories initially focus on the Alpha Online context and feature Nicky Gumbel as the key interviewer, with Isaac Borquaye (Guvna B) as Host.
Episode 1
A conversation with Nicky Gumbel & Guvna B
In this introductory episode, Guvna B and Nicky Gumbel share a relaxed and practical conversation to frame the heart behind the Telling Others series. They begin with sharing a handful of Nicky's humourous personal stories, including how he proposed to Pippa and the time he met Queen Elizabeth II. They then unpack the power of telling others your story of encountering Jesus and Nicky describes a helpful model to use when either telling others your story or interviewing an Alpha guest, inspired by Apostle Paul's own conversion.
Episode 2
Justin's Story
On release from jail in October 2019, just prior to the pandemic, Justin had nowhere to call home. While still homeless and only recently beginning his journey of sobriety, he connected with Ron a local Alpha Leader who invited him to try Alpha online. Justin attended using what he describes as a 'cricket of a phone' – but despite his means, connected with a loving community and saw amazing breakthroughs, in just 18 months. Watch now to hear Nicky and Justin discuss what life was like before meeting Jesus, his turning point and, the powerful difference Jesus has made.
Episode 3
Sharbs, Grilex & Chloe
From multiple healings to reaching young people through rap music, this episode of Telling Others features three powerful stories of transformation from across the world.
Sharbs – London, England
When a friend invited her to try Alpha Online during the first London Lockdown, Sharbs thought, isn't Alpha a course for my mum? But to her surprise, she discovered Jesus to be relevant, real, and her healer.
Grilex – Madrid, Spain
Although raised in a loving Christian family in Madrid, along with his five brothers, Grilex was far from knowing God personally. After reluctantly accepting an invitation to attend his mother's local Catholic Parish he was met by a young woman who invited him to try Alpha. Grilex not only met God for himself but shares his ongoing revelation of God's love and mission to tell others about Him through his rap music.
Chloe – Swansea, Wales
Chloe shares on behalf of two of her Alpha Online guests, their stories of encountering the healing power of Jesus through Zoom.
Episode 4
Jayson, Frances & Leo
From the city to the mountain tops, this episode of Telling Others features three powerful stories of transformation from Cebu, Philippines.
Jayson – Cebu, Philippines
Miles Toulmin speaks with Jayson Vagara (Brother Jayson), a Catholic missionary, who has run over 60 Alpha courses during the global pandemic in some of the most rural mountainous areas of the Philippines. We hear of his transition from Banker to Missionary, his vision and courage to say 'yes' to the Holy Spirit's promptings and, how God is using him powerfully to reach over 1,500 young people, including those in prison and local drug surrenderees.
Frances & Leo – Cebu, Philippines
Miles then speaks with two of Jayson's Alpha guests, Frances and Leo, who both attended from their local villages. We hear of the powerful difference Jesus is making in their lives and the passion they now have for telling others about God's love and grace.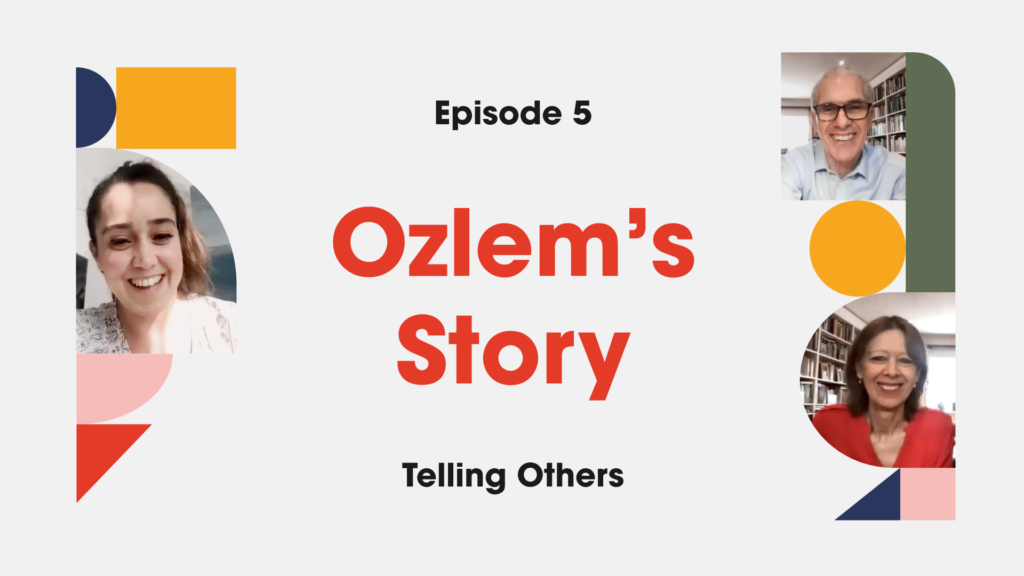 Episode 5
Ozlem's Story
Nicky and Pippa Gumbel speaks with Ozlem who was born in Turkey and raised in England. She grew up in a secular environment but always wanted to explore her faith. She took the opportunity to learn about God at an Alpha Online where she met Jesus and experienced a love that she never felt before.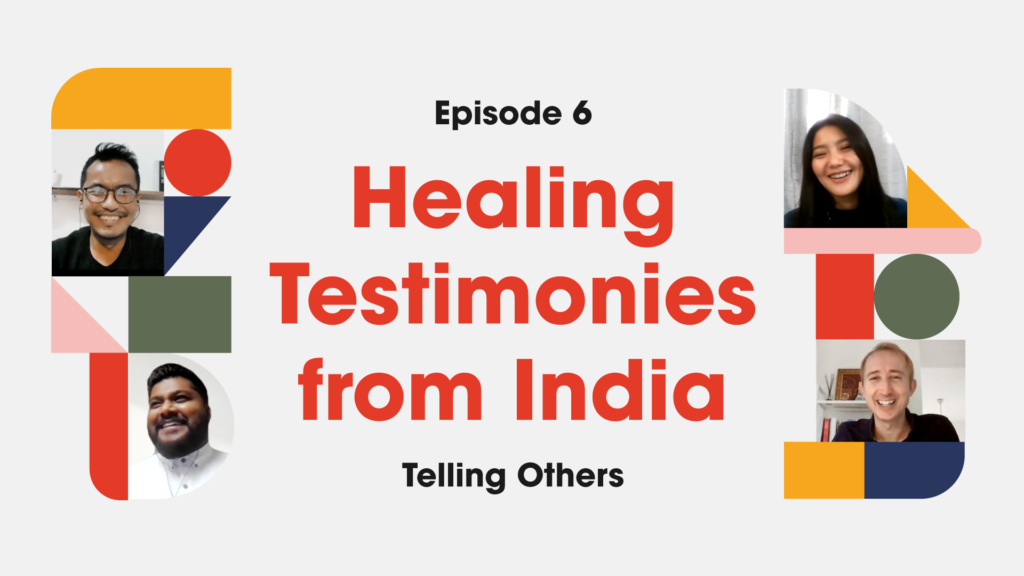 Episode 6
Nellie, Lalgin & Sam 
The final episode of this series, features three conversations hosted by Miles Toulmin. He speaks with Lalgin and Nellie from northeast India about their healing experiences during a recent Alpha online. They are joined by Sam, the Alpha leader who shares how he trusted God for words of knowledge and healing for his Alpha guests.
Sam – Manipur, India
The Alpha leader, joins the conversation and shares how he trusted God for words of knowledge and to show His healing power to the Alpha guests during the healing session.
Nellie – Manipur, India
Shares how she was healed from a gastrointestinal intestinal illness, respiratory problems and severe backpain all in the same session. She shares how wonderful it is that the God who created the universe is interested in her healing.
Lalgin – Manipur, India
Shares how he was healed from kidney stones and chronic pain. He expresses his amazement that God loves him enough to heal him.
"You can argue with someone's opinion, but you can't argue with their story" – Nicky Gumbel